The first international Australasian conference on wave science
17—19 February, 2014
Venue: Newcastle City Hall
Sponsored by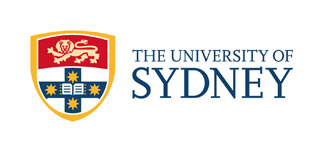 KOZWaves logo designed by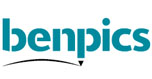 Conference proceedings
The conference proceedings are now available for download.
Conference schedule
The conference schedule has been posted.
Registration Form
The registration form can be downloaded from here. The deadline for early-bird rates is 31st January, 2014. See below for registration details.
Abstracts
The abstract submission deadline has passed. However, if you still wish to submit an abstract for KOZWaves, please do so, on the understanding that we might not be able to accommodate your talk. We will contact you in the new year.
Click here to enter the abstract submission system. Your abstract should be 100-200 words long. The deadline for submissions was Sunday 15th December, 2013. You can use $\LaTeX$ in your abstracts.
Organisers
Dr Michael Meylan, University of Newcastle
Prof Ross McPhedran, University of Sydney
Dr Luke Bennetts, University of Adelaide
Dr Chris Poulton, University of Technology Sydney
Dr Alison Kohout, National Institute of Water and Atmospheric Research, NZ
About the conference
KOZWaves will be the first international Australasian conference on wave science. It will provide a forum for contemporary research on wave science to be disseminated between the different branches of wave theory and its applications.
It will promote interdisciplinary collaborations between Australasian wave scientists, and also with leading international researchers.
The overarching aim of KOZWaves is to accelerate research progress in the various application areas of wave science conducted in Australasia, by sharing recent research advances and exploiting the mathematical connection between the different types of wave phenomena.
KOZWaves will focus, in particular, on development of theoretical and numerical tools to analyse waves. This will result in more accurate predictions of wave behaviours, and understanding how to control the unique properties of waves for our benefit.
KOZWaves will consider technical questions under the following categories.
Wave propagation in periodic media
Wave propagation in complex and random media
Forward and inverse scattering
Fast computational techniques
Nonlinear wave phenomena
Water waves and coastal modeling
Wave energy devices
Extreme ocean waves
Medical and seismic imaging
Waves in polar regions and environmental science
Confirmed Invited Speakers
The following is a list of confirmed invited speakers.
Prof Alex Babanin, Swinburne University of Technology, Australia
Dr Anne-Sophie Bonnet, ENSTAParistech, France
Prof Lindsay Botten, Australian National University, Australia
Prof Kenneth Golden, University of Utah, USA
Dr Paul Martin, Colorado School of Mines, USA
Prof Graeme Milton, University of Utah, USA
Prof Natasha Movchan, Liverpool University, UK
Dr Vincent Pagneux, University of Le Mans, France
Prof Vernon Squire, University of Otago, New Zealand
---
Venue
The conference will be held at the Newcastle City Hall.
Schedule
The conference schedule has been posted.
Travel
This event is sponsored by the Australian Mathematical Sciences Institute (AMSI). AMSI allocates a travel allowance annually to each of its member universities. Students or early career researchers from AMSI member universities without access to a suitable research grant or other source of funding may apply to their Head of Mathematical Sciences for subsidy of travel, accommodation and registration fee for out of the departmental travel allowance.
Registration
Registration costs are as follows:
EARLY BIRD
PRICE
After
31st January
AMSI/AustMS Member Registration
$300
$450
Standard Registration
$350
$500
Student Registration
$150
$250
Single Day Registration
$100
$150
---
Accommodation Suggestions
Transportation
Sydney Airport to Newcastle
For those arriving at Sydney Airport we recommend taking the train to Newcastle. Take the Airport & East Hills train from Domestic/International Airport Station to Central Station and then the Newcastle and Central Coast train from Central Station to Newcastle Station. From Newcastle Station it is an easy walk to the recommended hotels. For more information and/or to plan your exact trip times see the CityRail website at www.cityrail.info.
Alternatively, there is the Happy Cabby Airport Shuttle Service which you will need to book in advance.
Newcastle Airport to Newcastle
For those arriving at the Newcastle Airport we recommend taking a taxi to Newcastle. The taxi rank is adjacent to the arrivals area of the terminal. Newcastle Taxis can be contacted directly, free-of-charge, on the dedicated taxi phone located in the arrivals end of the terminal.
Alternatively, you can catch the 130 or 131 bus from the Newcastle Airport to the Newcastle Station. From Newcastle Station it is an easy walk to the recommended hotels. For more information and/or to plan your exact trip times see the CityRail website or the Port Stephens Coaches timetables.
Local Transportation in Newcastle
Newcastle Taxis: bookings can be made online or by calling 133 300 within Australia.
Newcastle Buses: the free green 555 Newcastle Shuttle Bus runs every 20 minutes, seven days a week, on a continuous loop around the city centre.
Contact Information
If you have any questions, please contact

Mike Meylan
Mike.Meylan@newcastle.edu.au
Telephone: (02) 492 16792
Facimile: (02) 492 16898